What We Offer
Content Development – from Proposal to Delivery
Media Coaching – developing confidence, comfort and clarity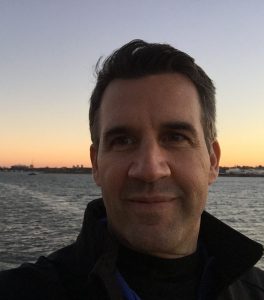 Jeremy Brisiel – JB talks. In theaters, in studios, in sound booths, on the street, in cars, with people, to people, for companies, about companies and for fun.
An award winning host and producer, he collaborates and coaches as if he's been doing it for decades. Which he has. Across industries, he's able to uncover the heart of a conversation, an idea, or a person and connect that to the audience. Whether the audience is a few brainstormers, or a worldwide audience hearing the latest concepts from thought leaders, he's here to connect the dots.
Michelle Powers – Melle is MFA'd and amazing at what she does. As an actor, teacher and facilitator she has brought stories to life in imaginative and brilliant ways.
As a producer and artist, she delivers expert coaching in performance, inclusion and diversity. Her years of facilitating and performance provide incredible strength in navigating the difficult barriers that keep people from authentic connection. She's a positive force and invaluable to a team looking to advance their skills. She'll meet you where you are and get you to where you want to be.
Our team will help you create:
• Original Content Series
• Thought Leader Panel Shows
• Talk Shows
• Awards Shows
• Custom Podcasts
• Internal and External Communications